Friday May 8, 2020
Digital Showcase
HSU Library
Artists & Performers
HSU's ideaFest has grown in recent years to include visual and performing artists, musicians, filmmakers, and much more! Each year in addition to our poster presentations, HSU Students, Staff, and Faculty arrange live performances and presentations during the reception. Listed below are the projects and performers from 2019's ideaFest. While the symposium this year is now being hosted online, we hope to include many selected written and digital performances. We look forward to scheduing next year's 8th Annual ideaFest Symposium with more creative projects and arts!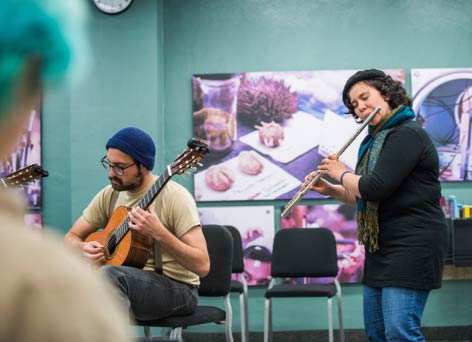 Musical Performances
Library 1st Floor • 2:00 pm
The music department will showcase HSU students as soloists, composers, and performers in chamber ensembles. Coordinated by Cindy Moyer, Chair of the Music Department  (cm4@humboldt.edu)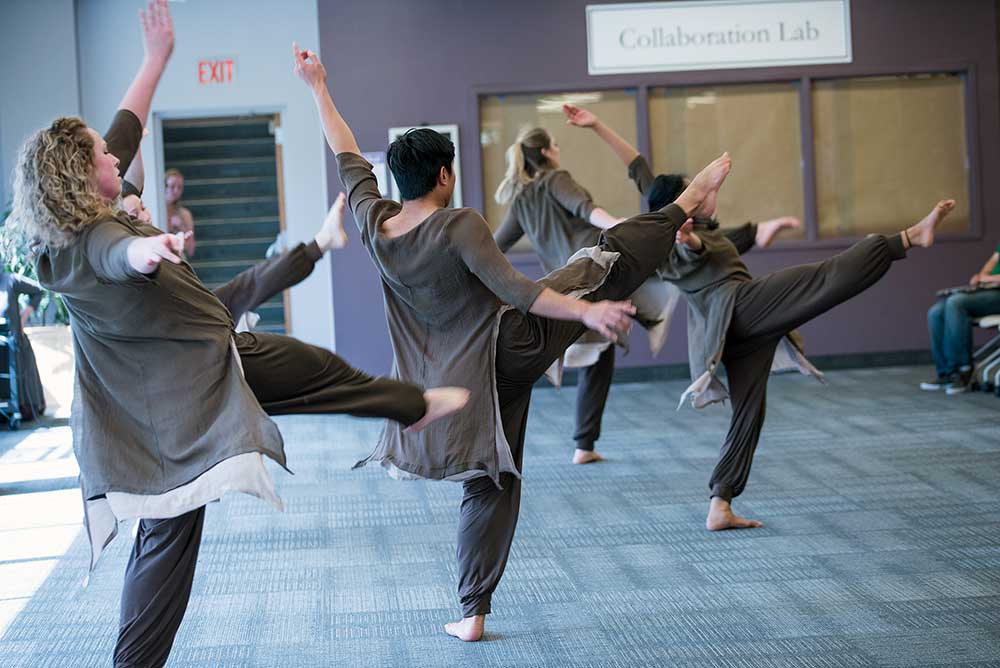 Dance Performances
Library 1st Floor • 3:00 pm
Excerpts from the recent " Surrenderings" HSU Dance Program spring concert. Six dances will range in styles from contemporary to tap to hip hop. Thematic content will range from cultural identity, human relationships and merging of Our diverse American cultures. Coordinated by Linda Maxwell, Theater Film & Dance, (Linda.Maxwell@humboldt.edu)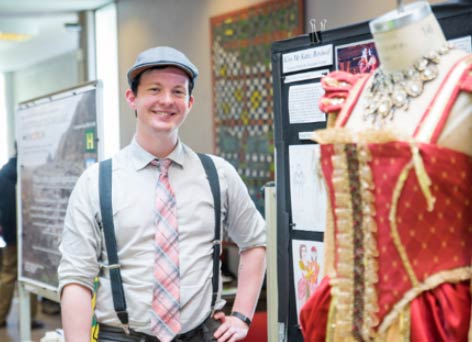 Theatrical Performances
Library 1st Floor • 2:00 pm
The Theatre Department is showcasing student work from their recent trip to the Kennedy Center American College Theatre Festival, Region 7. Works include monologues from the Irene Ryan competition, songs from the Musical Theatre Scholarship competition, design displays from the Design and Technology Expo, and a scene from the "Evening of Invited Scenes". The scene is "Boisterous Bitties" written by student Tzveta Stoimenova, directed by student Grady Moore, and performed by three of our theatre students.Coordinated by L. Rae Robison, Theater Film & Dance, (lr32@humboldt.edu).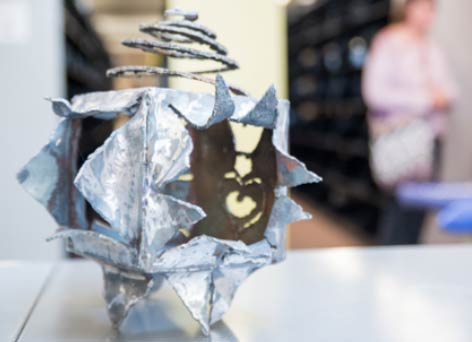 HSU Sculpture Walk
All Floors • 2:00 pm (Guided tours are at 12:00 pm and 5pm)
The sculpture walk will take you on a journey through the Library, as pieces are displayed in different locations appropriate for each piece. Once again, you will find that there is an abundance of high quality art created on this campus. This is part of the annual HSU Sculpture Walk, presented by the Associated Student Sculptors, which is an event designed to showcase the wide variety of artwork produced by the HSU Sculptor program and usually occurs April to May of every year, closing with commencement.
Guided tours are at 12:00 pm and 5pm
. Coordinated by Sondra Schwetman, HSU Sculpture Lab (
sondra.schwetman@humboldt.edu
)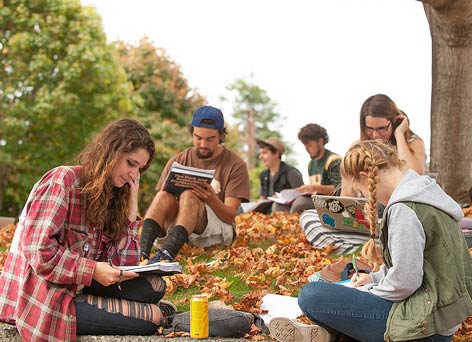 Celebration of First-Year Writing
Library Fishbowl 2nd Floor • 2:00-5:00 pm
First-year students at Humboldt State will showcase academic and creative writing in various formats, including spoken word, digital posters, empirical research, and presentations.  Come celebrate first-year student writing. Coordinated by Lisa Tremain, English Department (Lisa.Tremain@humboldt.edu).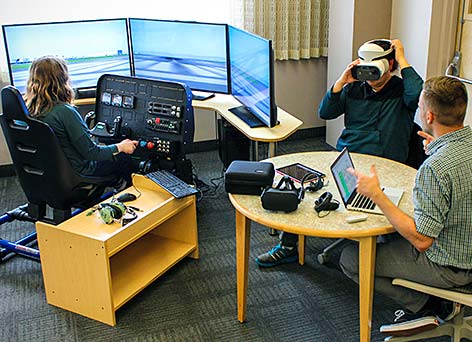 Virtual Reality Area
Library 3rd Floor • 2:00-5:00 pm
Stop by the VR Station to experience different projects related to virtual reality (VR), augmented reality (AR), and 3D modeling and animations. The Library's Oculus Go, Lenovo Mirage Solo, and Oculus Rift headsets will also be available to view these projects and more. These will all take place at the VR Station, which is the little alcove next to HSU Press. Coordinator Tim Miller, Digital Media & Learning Librarian (Tim.Miller@humboldt.edu). 
Ten Plus Digital Media Lab 
Library 1st Floor Room 120 • 12:00 -1:00 pm
This is a video showcase by students in ITS Media Production called "Ten Plus."  Ten Plus means that more than one in ten students on the HSU campus has a disability and requires some form of accommodation.  These videos aim to build awareness as to what is currently being done and what steps we need to take in order to create accessibility on this campus through the use of Universal Design, accessible documents and more.  It includes interviews by faculty, students and staff who are familiar with these issues and work with them every day. This project is funded through the GI 2025. Its purpose is to "remove obstacles and support innovation to increase student success in graduating on time! Coordinated by Deborah Ketelsen , Media Production Specialist, ITS Media Production (dlh7001@humboldt.edu).